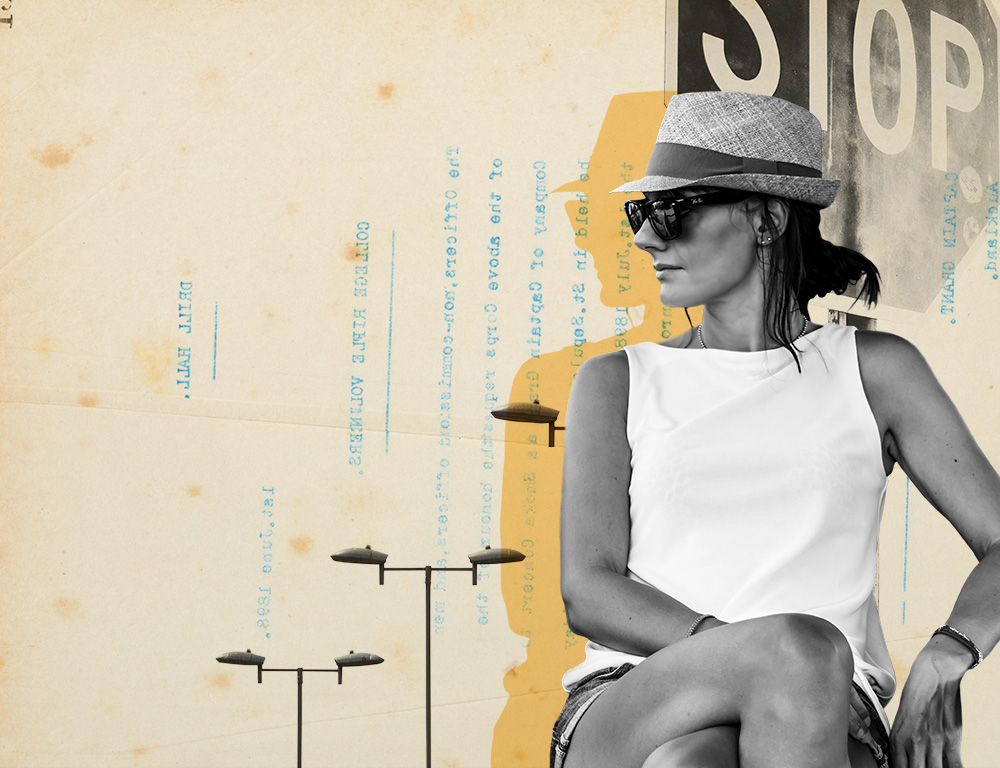 My name is Petra. I am an East West German graphic artist and writer.
Since many more years than I care to admit to, I have been designing things, recycling images, and stringing words into sentences that are often quite elaborate and even more often much longer than strictly necessary or even reasonable.
When I'm not busy doing any of these things, you'll most likely find me with a book.
After many years of a rather nomadic life, jumping back and forth between Germany, the UK, France, Singapore and Malaysia, I now work and live in Paris.
These days, I specialize almost exclusively in collage art [the above-mentioned image recycling].
If you want to know more about me, please have a look here and maybe here.